---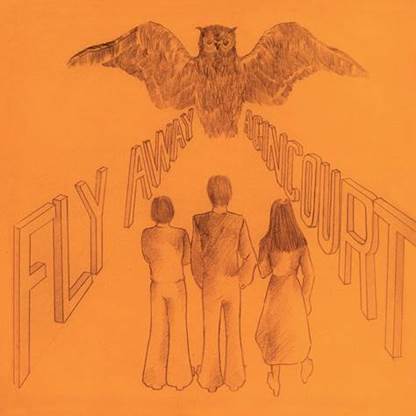 LP TDP54056  
trading places
 During the mid-1960s, deep in the Sussex countryside of southern England, aspiring
musicians Peter Howell and John Ferdinando played in a few school bands before recording
together in Howell's father's garage. Through Ferdinando's connections with a theatre group, the
duo created a musical companion for their production of Alice Through The Looking Glass,
which the duo pressed privately; then, Fly Away, credited to Agincourt, was produced in a spare
bedroom, an advertisement bringing Lee Menelaus, whose lilting voice provided a stirring female
counterpart to theirs. Much of this psychedelic folk oddity has a quaint innocence fitting of the era and
along with English folk-rock there are shades of pop, a touch of West Coast and even jazz in places.
Pressed in minute quantity on another private press, original copies have been known to sell for
£1500 or more; the duo continued recording, notably on work credited to Ithaca, before Howell
became a full-time member of the BBC Radiophonic Workshop, where he notably worked
on the Doctor Who theme.
SIDE ONE
When I Awoke
Though I May Be Dreaming
Get Together
Joy In Finding
Going Home
All My Life
Mirabella

SIDE TWO
Take Me There
Lisa
Dawn
Barn Owl Blues
Kind Sir
Through The Eyes Of A
Lifetime (Parts I-III)