---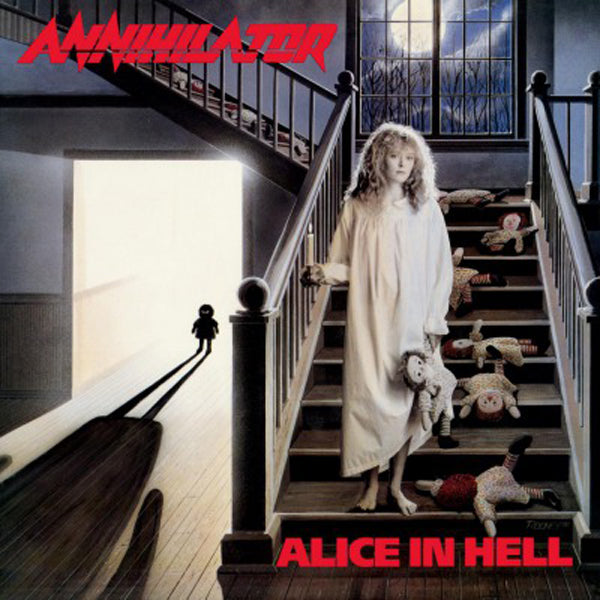 ANNIHILATOR
ALICE IN HELL (RED COLOURED)
VINYL LP

Item no. :MOVLP2133R Barcode :8719262024885 Artist :ANNIHILATOR Product type :Vinyl LP Label :MUSIC ON VINYL Release Date :23 September 2022
Tracklist
Position Title/Credits Duration
A1 Crystal Ann
A2 Alison Hell
A3 W.T.Y.D.
A4 Wicked Mystic
A5 Burns Like A Buzzsaw Blade
B1 Word Salad
B2 Schizos (Are Never Alone) Parts I & II
B3 Ligeia
B4 Human Insecticide

Single sleeve, insert with lyrics, band picture and notes, 180 gram translucent red vinyl.
Limited edition of 3500 individually numbered copies.