---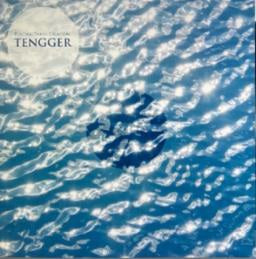 pre order 
expected 23/4/21
TENGGER

ELECTRIC EARTH CREATION

EXTRA NOIR

---

Format:

 

LP
Cata No:

 

EN009
Barcode:

---

In Spring 2021, Seoul-based label Extra Noir will make TENGGER's first EP, Electric Earth Creation, available on vinyl for the first time. Previously limited to a small run of CDs sold only in Korea, this 5-song 2013 collection reveals the genesis of what would become TENGGER's signature sound: hypnotic synths, spectral vocals, rhythmic propulsion and nature motifs. Electric Earth Creation, however, presents a harder, less ethereal and more danceable version of the band. The EP was produced on Korea's Jeju island, after the birth of RAAI, son of Marqido (synthesizers and programming) and Itta (vocals), which followed the dissolution of their previous musical project, 10. Conceived in response to the house-bound isolation of becoming new parents and the wild nature that surrounded them outside, the songs of Electric Earth Creation feel like rituals to summon and celebrate Earth's primordial forces.
Despite a COVID-19-related separation between Japan and Korea, TENGGER have gained increasing recognition throughout 2020, and are confirmed to play 2021's SXSW Online, with their most recent LP Nomad appearing in multiple "Best of 2020" lists and Pitchfork describing the album as imbued with "rustic majesty". Fans of TENGGER's later work will find Electric Earth Creation an essential part of the band's catalog.