---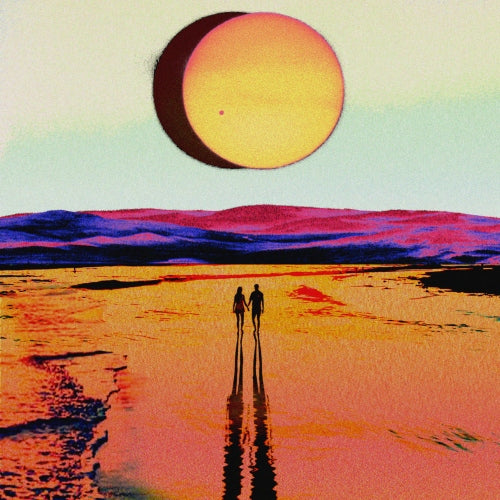 This is a pre-order item, shipping on or after the release date of 30.04.2021 (Subject to change).



Format: 2 x 

12" DOUBLE Vinyl



TRACK LISTING


A1. Subterranea
A2. Under Your Skin (ft. Kevin Knapp)
B1. 925 Shift
B2 . Easy Rider
C1. Psychoactive PT.1
C2. Psychoactive PT.2 (ft. William Letford) [Extended Dub Version]
D1. Audiojack x Jem Cooke - Feels Good
D2. First Dawn (ft. The Silver Reserve)
SALES NOTES
Escapism is a theme that runs through the very heart of music. We listen to be transported, removing ourselves from our immediate surroundings as our senses relax and the sonic experience washes over us. During times of hardship, such a sensation is naturally magnified. Music gifts us a way out from our challenges, allowing us to choose how we feel in response to the sounds we hear. This theme has been explored meticulously by Audiojack over the past four years, resulting in the release of their second album, Surface Tension, on Crosstown Rebels this April.
The journey sets off with Subterranea, a futuristic breaks-inspired cut that features shimmering female vocals throughout. It feels both euphoric and spacious, taking us to a world far removed from ours. The first collaborative effort comes next in the form of Under Your Skin. Released as the album's lead single in February, Kevin Knapp's weighty lyrical offering takes no prisoners, paving the way for the track's punchy, percussion-heavy backbone.
925 Shift ups the pace, pairing resonant kick-hat combos against a myriad of robot-like synths whilst gentle keys chime softly in the background. Surreal yet familiar in one, it opens smoothly into Easy Rider, a groove-led, minimal-laced dance number that transports us to brighter days with upbeat piano rolls and dream-like chords.
Psychoactive pt. 1 continues the warming theme, delving further into tropical realms. Ethereal pads blend into pulses of acid to form an immersive auditory piece. Psychoactive pt. 2 resumes proceedings, this time featuring Scottish poet William Letford. Beginning with weighty snare patterns, the track's soundscape soon changes with the advent of William's delicate vocals. It builds to a poignant crescendo, as changing piano tones marry up next to emotive violin strings to pull deeply on our heartstrings.
After teaming up with label-head Damian Lazarus on Into The Sun last year, established singer-songwriter Jem Cooke collaborates with the pair on Feels Good. The UK-vocalist is no stranger to Crosstown Rebels, having had her and Made By Pete's So Long remixed by Audiojack in 2018. It's a real peak-time number that melds prominent clap combos with Jem's touching lyrical contribution before First Dawn brings things to a tender close. The whispering voice of The Silver Reserve amplifies the track's profound nature, captivating us in a haze of starry-eyed reflection. We are left to meditate on our own musical voyage, leaving us in a state of quiet contemplation.
Through Surface Tension, Audiojack paints an auditory picture that connects us to the deeper themes of the album. Utilising sensory samples throughout creates a feeling of immersion, helping us to feel a part of the cinematic experience.
UK-duo Audiojack have remained at the forefront of electronic music for over a decade. First rising to prominence on 20:20 Vision in the mid-2000s, the pair have continually developed during their career, launching their own label Gruuv in 2010 before debuting on Crosstown Rebels in 2016 with Turya. This natural evolution helped drive the album's early formation in 2017, whilst the events of last year inspired the Isolation Tapes series, a selection of releases that delved into the feelings created by lockdown and seclusion. Providing an escape from the anxiety and uncertainty of these environments, the likes of Eli & Fur, Polarbear and Lady Vale appeared on the series as vocalists, bringing together a community of artists and listeners alike.