---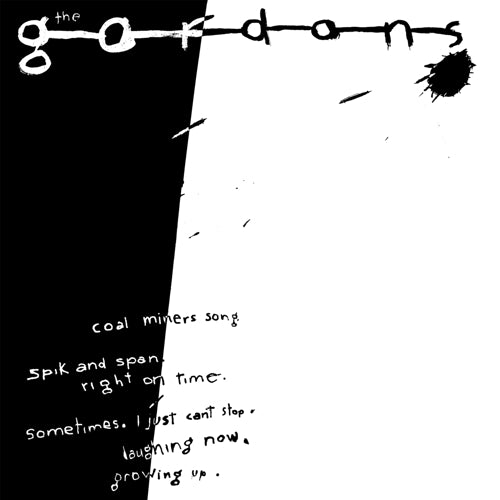 pre order
expected 20/5/21
GORDONS - S/t + Future Shock
Format: LP+7"
Catalogue: 197208
Barcode: 0852545003882


The Gordons crashed upon the do-it-yourself scene of early 1980s Christchurch with torrential force, self-releasing two foundational planks of the vibrant New Zealand underground. Future Shock, a three-song 7-inch released in 1980, is a wild-eyed rampage, as staggering as any feedback-addled punk then being recorded at Southern Studios. The Gordons LP, which followed in 1981, matches the abandon with motorik churn and livewire dissonance, evoking New Zealand antecedents as divergent as This Kind Of Punishment and the Dead C. Brought together on this release, they're a noise-rock landmark anticipating fans such as Sonic Youth.
Flying Nun Records, the storied Christchurch label and symbol of the island nation's rich independent music scene, re-released The Gordons and Future Shock together in 1988 following the formation of Gordons outgrowth Bailter Space, which frontman Alister Parker founded with Clean drummer Hamish Kilgour. Bailter Space, which would also come to include founding Gordons members Brent McLachlan and John Halvorsen, settled on a droning shoegaze sound, drawing comparisons to Dinosaur Jr. and the Pixies. The Gordons and Future Shock, however, represent the trio's unreformed id, as startling today as upon release.

Tracklist

1 Spik And Span
2 Right On Time
3 Coalminers Song
4 Sometimes
5 I Just Can't Stop
6 Growing Up
7 Laughing Now
8 Future Shock
9 Machine Song
10 Adults And Children