---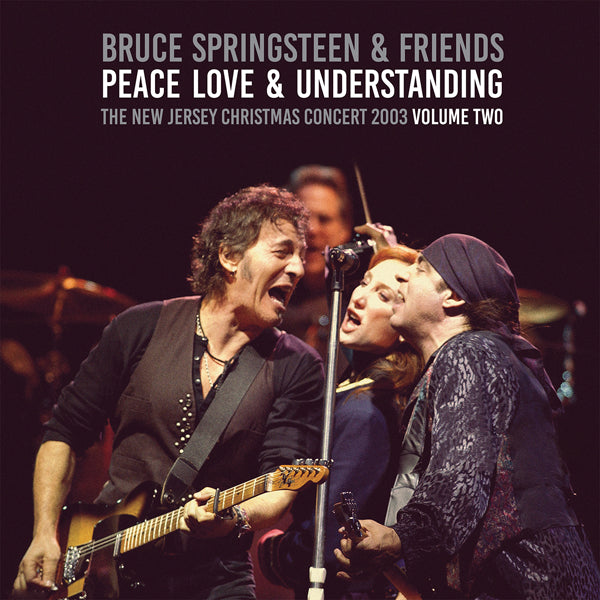 PEACE, LOVE & UNDERSTANDING VOL. 2
by BRUCE SPRINGSTEEN & FRIENDS
Vinyl Double Album
PARA423LP
Label: PARACHUTE
DELUXE VINYL EDITION!!!
Bruce Springsteen & Friends - Peace, Love & Understanding Vol.2
After a 2002 hiatus, the Bruce Springsteen & Friends holiday show returned to Asbury Park's Convention Hall for three nights in early December 2003. This triple instalment set contains the entire Holiday concert recorded for live broadcast on 8th December 2003, when the Spirit Of Christmas was as potent at the Convention Hall during this legendary evening, as it likely got in New Jersey that year.
SIDE A
1.It's Been A Long Time  
2.Seaside Bar Song  
SIDE B
3.Thundercrack  
SIDE C
4.This Was A Risky Song
5.The Wish
6.Hold On, I'm Comin'
7.Something's Wrong With My Baby
SIDE D
8.A FA FA FA FA (Sad Song) / I Thank You
9.Soul Man  
10.Shine Silently