---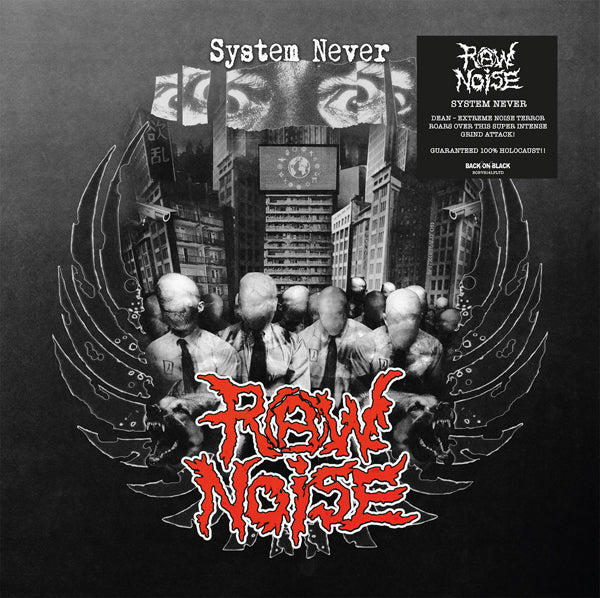 SYSTEM NEVER
by RAW NOISE
Compact Disc
BOBV814CD
Label: BACK ON BLACK
RAW NOISE - SYSTEM NEVER - Dean Jones of EXTREME NOISE TERROR roars over this super intense brutal attack!
Second album from Raw Noise, brutal hardcore punk grind attack
Expect total full on ultra brutal Hardcore Punk - guaranteed 100% holocaust!
Remember the days of the late 80's and early 90's with bands such as EXTREME NOISE TERROR, DOOM and  EXCREMENT OF WAR..... now, more brutal than ever, RAW NOISE is going to make your head explode!
For fans of Extreme Noise Terror
1. Exposed
2. Watch Your Backs
3. Bronson
4. Scum Will Rise Up To The Top
5. Cash Through Fear
6. Greed
7. System Never
8. Steal
9. Code Of Corruption
10. Impartiality Kills
11. Pain & Gain
12. God, Guts & Gun