---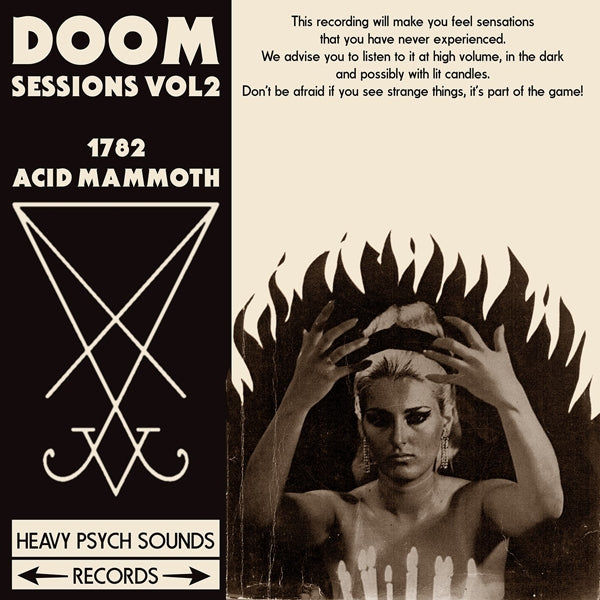 this is a pre order and will ship upon release 
*New Release*
released on 18/9/2020
DOOM SESSIONS - VOL. 2 (COLOURED VINYL) 
by 1782 / ACID MAMMOTH 
Vinyl LP
HPS142LTD
Label: HEAVY PSYCH SOUNDS
Heavy Psych Sounds is proud to announce a brand-new series of split albums that will be called DOOM SESSIONS!!

We are going to release a bunch of compilations with doom bands from Heavy Psych Sounds roster featuring some of the heaviest bands of the world doom scene. Each volume will host two bands.

This record you are holding is VOL. 2 – a split album with two of our heavy doom bands 1782 and Acid Mammoth. 1782 is premiering three brand new tracks "Bloody Ritual", "Hey Satan" and "Witch Death Cult". Acid Mammoth is releasing three new tracks: "Black Wedding", "Sleepless Malice" and "Cosmic Pyres".
SIDE A - 1782
Bloody Ritual
Hey Satan
Witch Death Cult

SIDE B – Acid Mammoth
Black Wedding
Sleepless Malice
Cosmic Pyres