---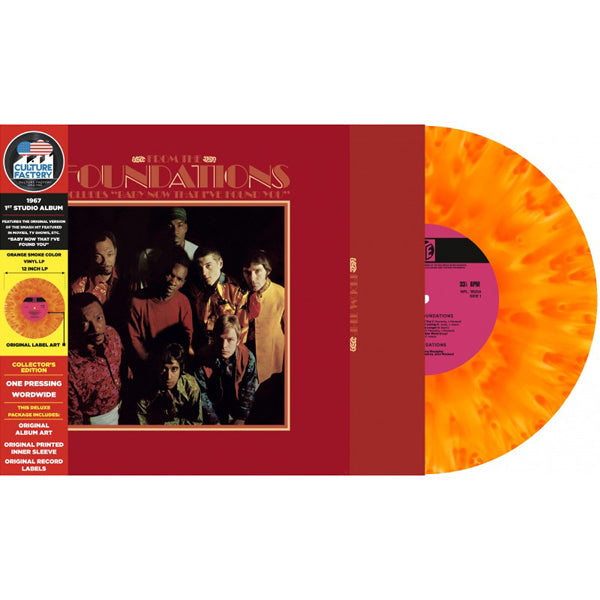 FOUNDATIONS, THE
FROM THE FOUNDATIONS (ORANGE SMOKE VINYL)
VINYL LP

Item no. :819514012122 Barcode :0819514012122 Artist :FOUNDATIONS, THE Product type :Vinyl LP Label :CULTURE FACTORY Release Date :30 September 2022
Here is the debut album of the English soul band… From The Foundations.

Sung mainly by Clem Curtis… it mainly contains the hit single "Baby, Now That I've Found You", as well as "Call Me" & "The Writings On The Wall".

Collector Edition Limited to 1.000 copies.

One Pressing on ORANGE SMOKE VINYL.
Side A
1. Baby, Now That I've Found You
2. I Can Take or Leave Your Loving
3. Hold Me Just a Little While Longer
4. Come on Back to Me
5. Love Is a Five Letter Word
6. Call Me
Side B
1. Show Me
2. Jerking the Dog
3. A Whole New Thing
4. The Writings on the Wall
5. Mr. Personality Man