---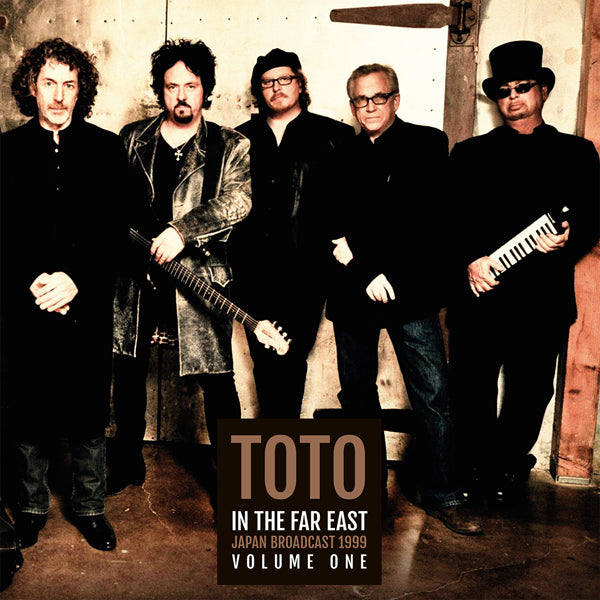 IN THE FAR EAST VOL.1
by TOTO
Vinyl Double Album
PARA343LP
Label: PARACHUTE
DELUXE VINYL EDITION!!!
Toto - In The Far East Vol.1
1997 marked Toto's 20th anniversary, and in order to commemorate it, David Paich and Steve Lukather started to go through several old tapes and demos for a special record of unreleased songs. In 1998 they released Toto XX with the single 'Goin Home' included. The band then went on tour, with former members Bobby Kimball, Steve Porcaro and Joseph Williams, to promote the record On 24th April 1999 they performed at The Pacifico Yokohama in Japan for a lengthy show which was recorded for live FM Broadcast. This two part set includes the full set Toto performed that warm, spring evening some 20 years back, released here in sterling audio quality for the first time on vinyl.
SIDE A
1.Intro  
2.Caught In The Balance
3.Tale Of A Man
4.Hello Yokohama!
5.I Will Remember
SIDE B
6.Rosanna  
7.Guitar Solo
8.A Million Miles Away  
9.Mad About You
SIDE C
10.Jake To The Bone
11.Drum Solo
SIDE D
12.Out Of Love  
13.Mama  
14.99  
15.You Are The Flower  
16.I'll Be Over You   
17.The Road Goes On