---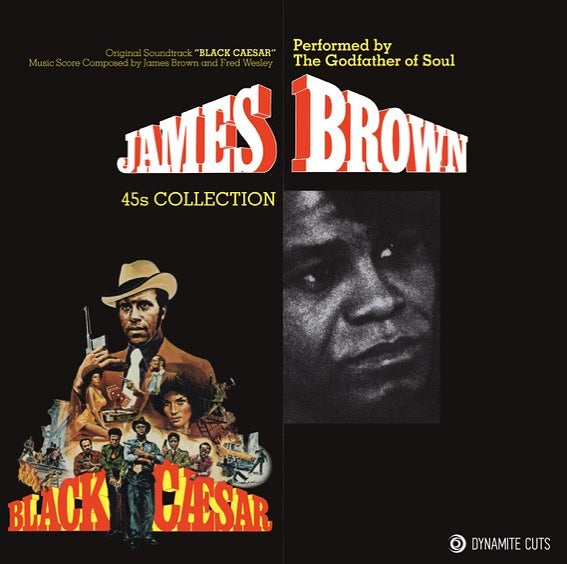 This is a pre order item and will be shipped on release .
Approx shipping date is 25th September 2020 . [subjects to change ]
Limited edition 7" VINYL X2 
Label: DYNAMITE CUTS // Cat No: DYNAM7085/86 
Dynamite cuts unleashing another killer iconic double pack – Just like the original LP we too have made a version gatefold, with the special window opening flips. 
Black Ceasar Composed by Mr. James brown and the super heavy Jbs, With it's Funk and breaks vibes this has been a huge score. 
Making this release a no brainer!! A Must have release for all good music collections. Club classic and Massive B-boy dancers, need I say more. 
Dynam7085 A/B 
A – James Bown – "The Boss" First time on 45 - HUGE All time rare groove and Club floor dancer!!! Must have!! 
B – James Bown – "Blind man can see" First time on 45 for this is a great deep funk floor groover and 2 copy DJ tool!!! 
Dynam7086 C/D 
A – James Bown – "Make it good to yourself" – First time on 45 The BIG Club dancer, MASSIVE HIP HOP drum sample…. Must have!! 
B James Bown – "White Lightin'" First time on 45, deep down slow feel, but oh so funky, Jbs in full effect. 
X600 copies only DON'T MISS THIS 45 PACK 
Format: 2X45 vinyl release with full colour sleeve