---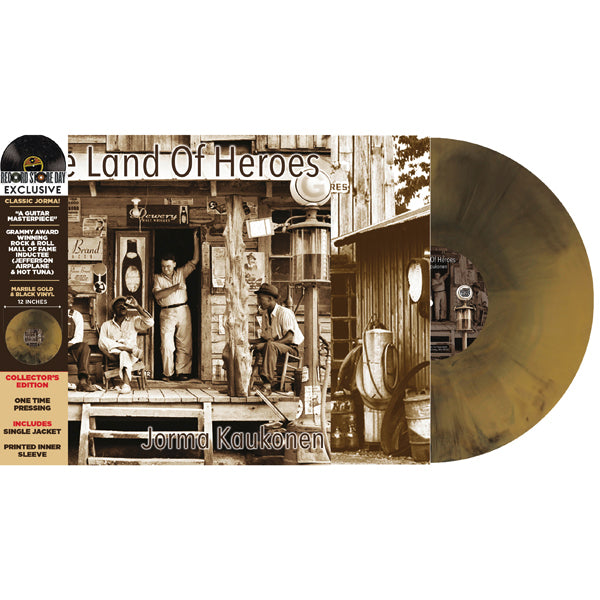 JORMA KAUKONEN
THE LAND OF HEROES (GOLD/BLACK MARBLE VINYL) (RSD 2022)
VINYL LP

Item no. :819514012238 Barcode :0819514012238 Artist :JORMA KAUKONEN Product type :Vinyl LP Label :CULTURE FACTORY Release Date :06 May 2022
RECORD STORE DAY 2022 TITLE!!!

Grammy Award winner & Rock n' Roll Hall of Fame Inductee (Hot Tuna & Jefferson Airplane) Jorma's - The Land of Heroes is a Relix Records 1995 studio album. It's his first new solo album in over 10 years. Jorma once again displays his mastery of Blues Guitar. The album incorporated the work of several other musicians, including Michael Falzarano, who had joined Hot Tuna at the time.

This deluxe package includes an OBI strip, Gatefold album jacket, printed inner sleeve, original record labels and is on Marble Golden & Black vinyl!
SideA
Re-Enlisment Blues
Trial by Fire
Do Not Go Gentle
From the Land of Heroes
It's a God Almighty World

Side B
Follow the Drinking Gourd
Banks of the River
Judge, I'm Not Sorry
Dark Trian
Have More Faith in Jesus