---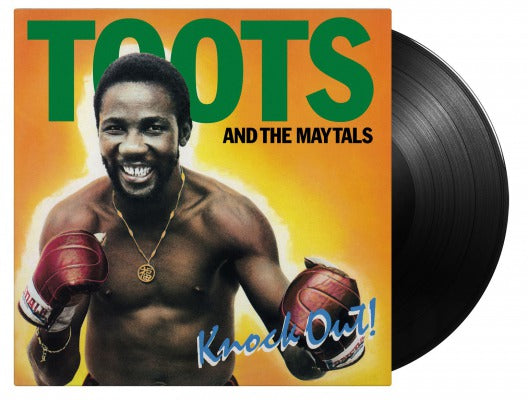 KNOCK OUT! (1LP BLACK)
by TOOTS AND THE MAYTALS
Vinyl LP
MOVLP2332
Label: MUSIC ON VINYL
The Jamaican musical group The Maytals can be considered as one of the best known and most important ska and rocksteady groups of all time. Frontman Toots Hibbert created an enjoyable piece of crossover reggae by releasing their album Knock Out!
180 gram audiophile vinyl
Includes "Careless Ethiopians", "Never Get Weary" a.o.
Reggae series with SELECTED REGGAE CLASSICS sticker on seal
SIDE A
1. CARELESS ETHIOPIANS
2. NEVER GET WEARY
3. REVIVAL TIME
4. SPEND THE WEEKEND
5. TWO TIME
SIDE B
1. BEAUTIFUL WOMAN
2. I KNOW WE CAN MAKE IT
3. MISSING YOU
4. WILL YOU BE KIND