---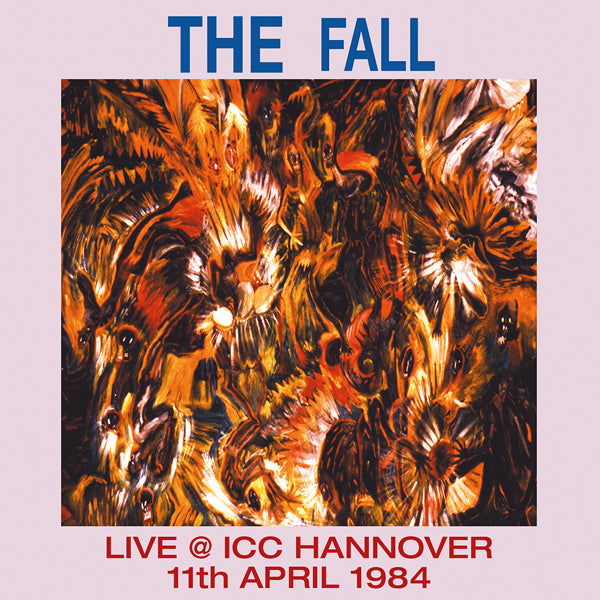 LIVE AT ICC HANNOVER 1984
by FALL, THE
Vinyl Double Album
LETV608LP
Label: LET THEM EAT VINYL
DELUXE VINYL EDITION!!!
Another superb live set from iconic post-punk band The Fall, this one recorded at the ICC in Hanover in 1984. Always at their best on stage, this blistering set includes: Lay of the land; Pat Trip Dispenser; Kicker Conspiracy; C.R.E.E.P.; Mere Pseudo Mag. Ed; 2 by 4-347 and many more!
SIDE A
1.Lay Of The Land  
2.Pat Trip Dispenser  
3.Kicker Conspiracy  
4.Hexen Definitive  
SIDE B
5.2 By 4-347  
6.Mere Pseud Mag. Ed  
7.Smile
8.C.R.E.E.P.  
SIDE C
9.Pilsner Trail  
10.Garden   
11.Ludde Gang  
SIDE D
12.Draygo's Guilt  
13.I Feel Voxish  
14.Copped It  
15.Totally Wired