---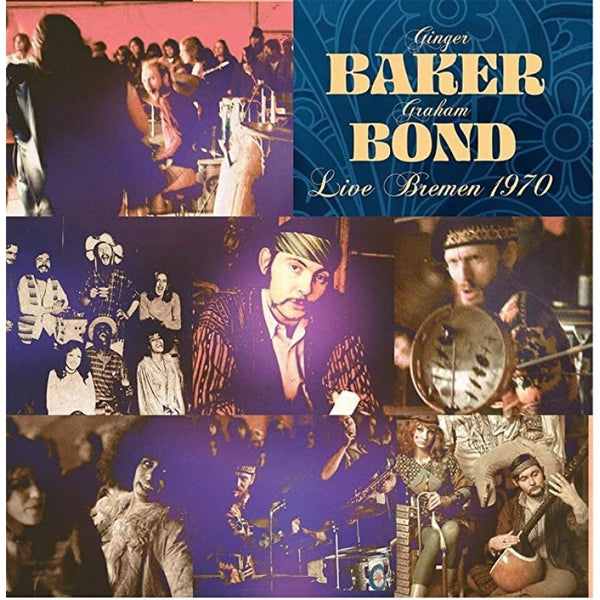 LIVE BREMEN 1970
by GINGER BAKER/GRAHAM BOND
Compact Disc Digi
 RVCD2171
 Label: CODE 7 - ROXVOX
Radio Broadcast. Beat Club, Germany on 24th October 1970.

Ginger Baker and Graham Bond, live from Bremn, Germany on 24th October 1970.
Back together for the first time since their powerhouse days in the Graham Bond Organisation with Jack Bruce, Ginger Baker and Graham Bond join forces again in Ginger Baker's Air Force. Having unknowingly and single-handedly invented jazz-rock fusion, Bond was not only revered by all, but was a widely admired and respected figure, but one that was also deeply troubled. Coupled with Baker's explosive talent and transatlantic fame, this was going to be an incredible meeting of minds. However, when Baker's co-operative project came to an abrupt end in 1971, it would also signal the tragic and untimely death of Bond, aged just 36. This powerhouse performance from 1970 is a true gem of British jazz-rock fusion, performed in its infancy and by its original authors whose combined talent marks a milestone in British blues, jazz, R&B and rock. Rox Vox very proudly presents for the first time ever, Ginger Baker's Air Force, live from Bremen, Germany, 24th October 1970, broadcast on EDF-TV. Superb, professional re-mastering with expansive liners and rare archival images makes this a truly prized edition for collectors and the curious.