---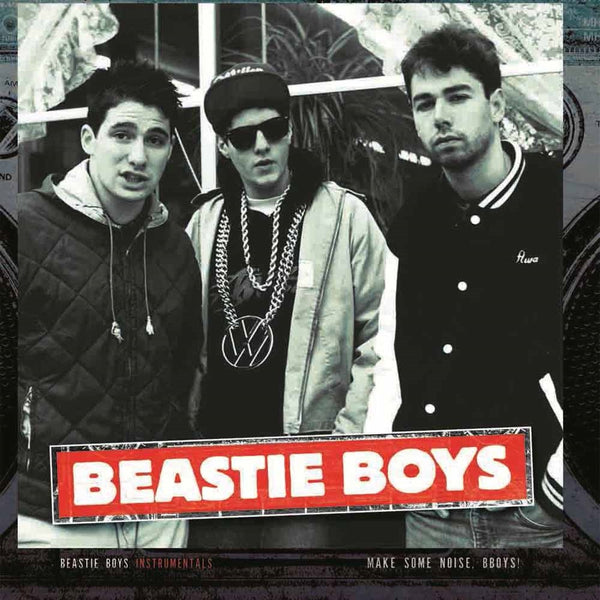 MAKE SOME NOISE, BBOYS! - INSTRUMENTALS
by BEASTIE BOYS
Vinyl Double Album
CDRSI01
Label: CUTTING DEEP
BEASTIE BOYS - INSTRUMENTALS - MAKE SOME NOISE, BBOYS!
An outstanding 2LP compiling the best instrumentals of the greatest white rap group ever: the Beastie Boys.
New Yorkers Ad-Rock, MCA and Mike D crossed over into the mainstream in the mid 80s with their full-length Licensed to Ill and exploded any notions of one-dimensionality with its ambitious followups.
Taking influences from hardcore and hip hop, these innovators performed most of the music while integrating an array of rock samples, 808 beats and witty wordplay into an ever-intriguing sonic smorgasbord.

Side A
A1. It's The New Style
A2. No Sleep Till Brooklyn
A3. Paul Revere
A4. Hold It Now Hit It
A5. Shake Your Rump
A6. Egg Man
A7. High Plains Drifter
Side B
B1. Car Thief
B2. Shadrach
B3. Dub The Mic
B4. Beastie Groove
B5. So What'cha Want
B6. Sure Shot
Side C
C1. Root Down
C2. The Scoop
C3. Sabotage
C4. Get It Together
C5. Flute Loop
C6. Bodhisattva Vow
C7. Intergalactic
C8. Ch - Check It Out
Side D
D1. An Open Letter to NYC
D2. Make Some Noise
D3. Triple Trouble
D4. Too Many Rappers
D5. Sabotage (A Capella)
D6. So What'cha Want (A Cappella)
D7. Intergalactic (Fast A Cappella)
D8. Intergalactic (Slow A Cappella)