---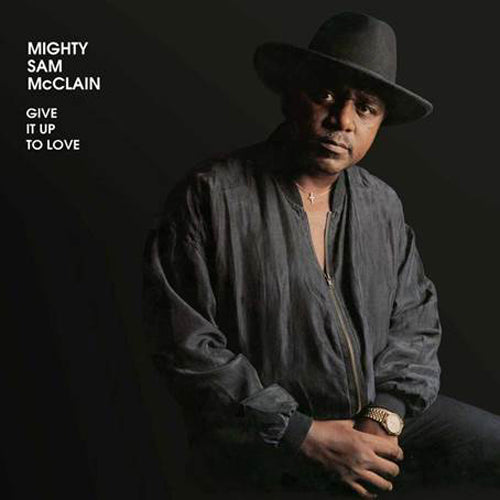 this is a pre order item and will ship upon release . expected shipping date is 1st October 2020 [ subject to change ] 
Mighty Sam McClain - Give It Up To Love
(2LP 200 Gram 45RPM)
Label: Analogue Productions
Genre: Blues
Product No.: AAPB 1015-45
UPC: 753088001079
Availability: Shipping August 14th
Category: 2LP 200g 45 RPM Vinyl Record
·         200-gram vinyl by Quality Record Pressings! Now a 2LP at 45 RPM!
·         Mighty Sam McClain's powerful soul classic
·         Mastered from the original analogue tapes by Kevin Gray
·         Tip-on, thick cardboard gatefold jacket
"Give It Up To Love is the R&B comeback of the year." — Rolling Stone
"Mighty Sam McClain's Give It Up To Love is one of the great soul records." — Stereophile
Mighty Sam is a rhythm and blues legend who shook up the blues world with this 1993 release. The great torch bearer of deep soul is caught in top form on this classic album. And now, this gatefold 2LP 45 RPM edition presented by Analogue Productions makes the album even greater!
The four sides of wider-spaced grooves make for reduced distortion and better high frequency reproduction. It's a 200-gram masterpiece from our own Quality Record Pressings, our state-of-the-art LP pressing plant. And the gatefold jacket is hard-core, old-school style — thick cardboard, tip-on, with additional photos and liner notes inside. Sweet.
"McClain sings soul with incredible power — he knows when to pull the punches and when to cool it down. 'Give It Up to Love,' the title track, acknowledges his gospel roots; he performs it as a vocal prayer to God asking for wisdom, love, and strength. Bruce Katz's contributions on B-3 Hammond organ expands McClain's sound, particularly on the 'Green Onions'-influenced 'What You Want Me to Do.' The sparsely effective arrangement on 'Here I Go Falling in Love Again' brings McClain up front as he cries of being a soul stripped to the bare bones. Kevin Barry's funky bass blows while McClain declares himself as a child of God in 'Child of the Mighty Mighty.'" — AllMusic
Track Listing
1. Give It Up To Love
2. Too Proud
3. What You Want Me To Do
4. Here I Go Falling In Love Again
5. Got To Have Your Love
6. Child Of The Mighty Mighty
7. I'm Tired Of These Blues
8. I Feel Good
9. Don't Turn Back Now
10. Lonesome Road