---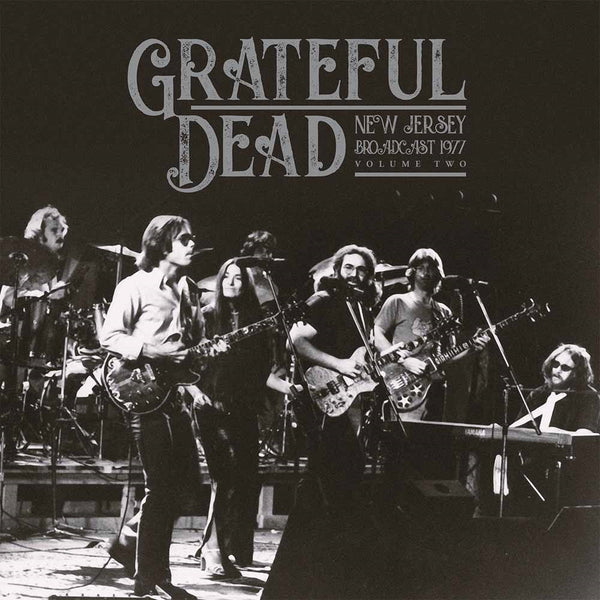 NEW JERSEY BROADCAST 1977 VOL. 2
by GRATEFUL DEAD
Vinyl Double Album
PARA267LP
Label: PARACHUTE
DELUXE VINYL EDITION!!!
Grateful Dead - New Jersey Broadcast 1977 Vol. 2
Die-hard fans of the Grateful Dead have their favourite shows. And often their favourite years too; for many 1977 stands out. By now the band had left behind their cosmic, psychedelic shows, a feature of their 60s performances, and was putting together more crafted sets that mixed songs from their growing repertoire of folk, country, blues and rock music.
By the time they reached Raceway Park in Englishtown, New Jersey on 3rd September '77, they had finished one of their most successful tours, and subsequently played what many fans consider the best Dead show ever. At Raceway Park, 100,000 fans showed up to soak up the heat and the Grateful Dead. The results can now be heard again on this superb three installment set which features the entire show, as broadcast live by WNEW FM New York and transmitted across the Northern East Coast.
SIDE A
1.Bertha
2.Good Lovin'
SIDE B
3.Loser  
4.Estimated Prophet  
SIDE C
5.Eyes Of The World
SIDE D
6.Samson And Delilah