---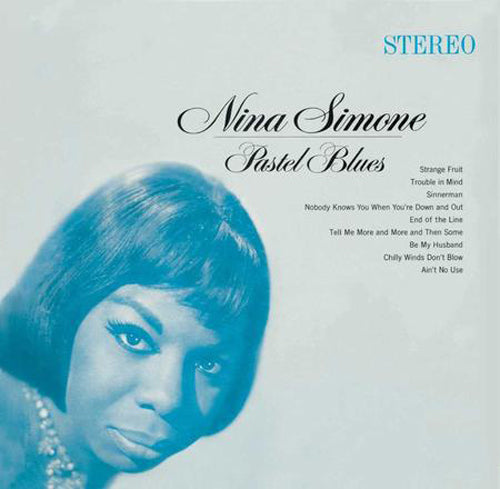 Nina Simone – Pastel Blues
(180g Vinyl LP)
Label: Philips (Acoustic Sounds Series)
Genre: Jazz
Product No.: APHI 26601
Category: 180 Gram Vinyl Record
Acoustic Sounds Series reissues from Verve/Universal Music Enterprises!
Monthly releases highlighting the world's most historic and best jazz records!
Mastered by Ryan K. Smith at Sterling Sound from the original analogue tapes
180-gram LPs pressed at Quality Record Pressings!
Stoughton Printing gatefold old-style tip-on jackets
Seeking to offer definitive audiophile grade versions of some of the most historic and best jazz records ever recorded, Verve Label Group and Universal Music Enterprises' new audiophile Acoustic Sounds vinyl reissue series utilizes the skills of top mastering engineers and the unsurpassed production craft of Quality Record Pressings. All titles are mastered from the original analogue tapes, pressed on 180-gram vinyl and packaged by Stoughton Printing Co. in high-quality gatefold sleeves with tip-on jackets. 
This is Nina at the piano, joined by a small band as she ignites a set of late-night torch songs: "Nobody Knows You When You're Down and Out," "Strange Fruit," "Trouble in Mind," her stunning version of "Sinner Man," and more. Originally issued in 1965 by Philips.
TRACK LISTING
1. Be My Husband
2. Nobody Knows You When You're Down And Out
3. End Of The Line
4. Trouble In Mind
5. Tell Me More And More And
6. Some
7. Chilly Winds Don't Blow
8. Ain't No Use
9. Strange Fruit
10. Sinnerman