---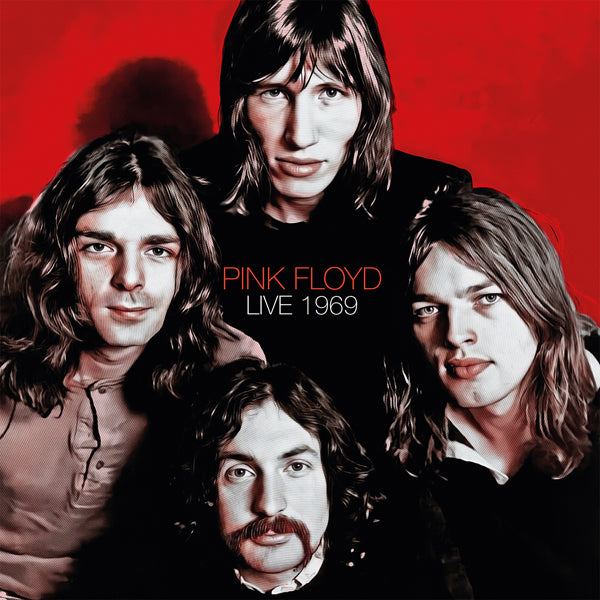 now shipping !
PINK FLOYD
LIVE 1969 (RED VINYL)
VINYL DOUBLE ALBUM

Item no. :EWR002LTD Barcode :0803341570566 Artist :PINK FLOYD Product type :Vinyl Double Album Label :EXPENSIVE WOODLAND RECORDINGS Release Date :17 March 2023
RARE AND COLLECTABLE PINK FLOYD BROADCAST RECORDINGS FROM 1969

Features Pink Floyd's May 1969 concert recorded at Southampton University in its entirety. The set concludes with cuts from the band's performance at the legendary Essener Pop & Blues Festival in Germany.
SIDE A:
1. Astronomy Dominé 9:04
2. Careful With That Axe Eugene 8:40
Total side length – 17:44

SIDE B:
3. Interstellar Overdrive 12:34
4. The Beginning 3:45
Total side length – 16:19


SIDE C:
5. Beset By Creatures Of The Deep 5:29
6. A Saucerful Of Secrets 12:50
Total side length – 18:19

SIDE D:
7. Careful With That Axe Eugene 5:56
8. A Saucerful Of Secrets 14:46
Total side length – 20:42