---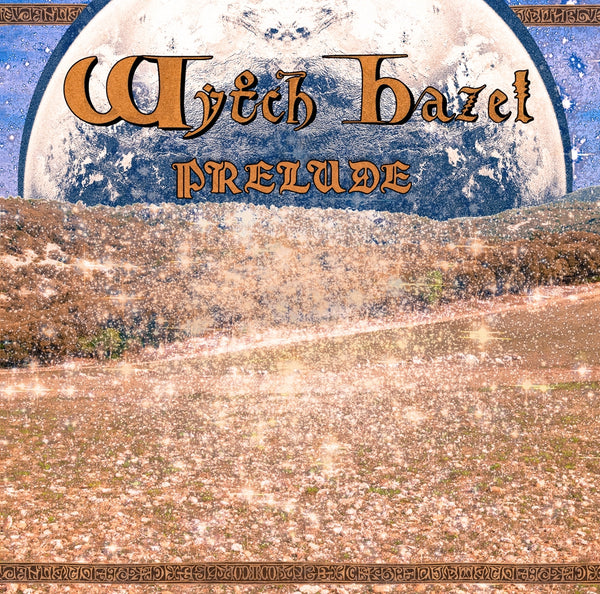 PRELUDE
by WYTCH HAZEL
Compact Disc
OMEN015CD
Label: BAD OMEN
In the parallel universe where the New Wave Of British Heavy Metal happened 600 years early, WYTCH HAZEL are the band of choice for the discerning Plantagenet headbanger. The folk-rock eccentricity of Jethro Tull, the mystical harmony of Wishbone Ash & Thin Lizzy, and the exuberance of prime NWOBHM, immersed in sacred medieval influences via David Munrow's Early Music Consort of London; on their debut long-player Prelude, Lancastrian hard rockers WYTCH HAZEL have happened upon an extremely singular and compelling alchemy.

To capture that clarity with sumptuous atmospheric results, Bad Omen honcho Will Palmer sent WYTCH HAZEL to the renowned rural retreat at Foel Studio in Wales, engaging ex-Purson multi-instrumentalist Ed Turner as producer. "Will and Ed were at one of our first shows," recalls Colin, "and Ed said to Will 'So when are you going to sign them? Because I'll do the album!' This was back in 2011, but I think that was always their plan! Having that outside perspective has been really good for us. Ed's very 60s/70s-minded in terms of sound, which is what we wanted and needed. When it comes to tone, amps and guitars are really the more important ingredient – old cranked Marshall amps are where it's at!"

Accordingly, Prelude is defined by its stately duelling guitars and blissful expressive solos in rousing tunes like infectious opener Freedom Battle, anthemic gallop More Than Conquerors and their fist-throwing eponymous singalong. There's tasteful organ and resonant acoustic guitar, but no gaudy medieval ornamentation distracting from the album's purity and focus. "For me, influence has to be within the composition, within the very make-up of the songwriting," Colin asserts. "We do a lot of the Picardy third - a song in a minor key that ends in the major key - that's a real medieval French technique. I don't know of many other bands with that approach."

That's not the only way WYTCH HAZEL stand out from the modern herd. Although we've been saturated with the cartoon diabolism of the 'occult rock' revival, no other band has dared to offer the other side of the story. "I play in a heavy metal band and I write songs about God - it's actually quite a rebellious thing!" chuckles Colin. "Some people found our EP offensive. You can mention God, but when you start singing 'Praise be to God' it gets a little heavier." Whatever your spiritual position, for the creation of Prelude, all praise be to WYTCH HAZEL.
1. Freedom Battle
2. Fight 
3. Mighty King 
4. More Than Conquerors 
5. Psalm 
6. Prelude  
7. He Shall Reign 
8. Dark Ages 
9. Wytch Hazel 
10. We Will Be Strong