---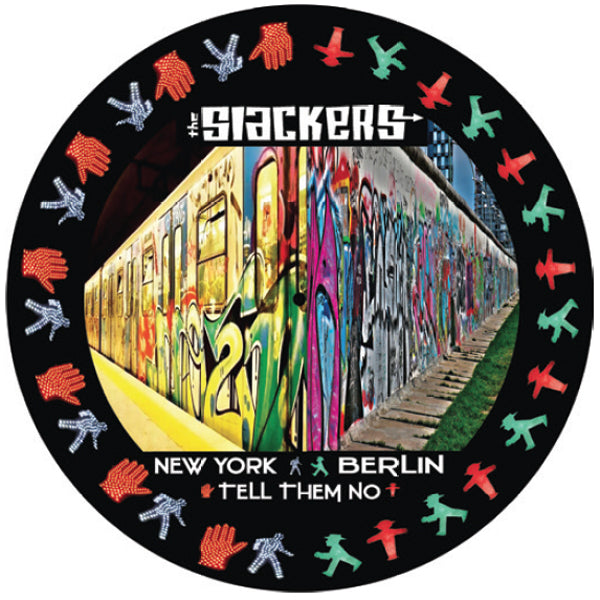 SLACKERS, THE
NEW YORK BERLIN / TELL THEM NO (DIGITALLY PRINTED 12 INCH)
VINYL 12" PICTURE DISC

Item no. :PPR340 Barcode :0810096651556 Artist :SLACKERS, THE Product type :Vinyl 12" Picture Disc Label :PIRATES PRESS RECORDS Release Date :07 October 2022
With the recent release of "Don't Let The Sunlight Fool Ya," the chart-topping full-length album from NYC reggae legends The Slackers, we wanted to bring you two more brand new songs! We're giving them the best treatment possible by pressing them on 12" UV digitally printed vinyl.
"New York Berlin" is commentary on friendship during changing times in center cities. Both friends and neighborhoods were treasured despite their flaws but both ended up going away. The moral of the song is to remember to love everyone around you while they are around you.
Meanwhile, "Tell Them No" is a song of empowerment and finding one's inner strength through adversity. Based on trombonist and vocalist Glen Pine and his nephew's real-life struggles with bullying, the song encourages its listeners to rise above the fray and not to let detractors get the best of you. Stand up for yourself, fight back, then allow yourself to heal. When listening to these two tracks, it's easy to see why The Slackers have been going strong for over 30 years. With unparalleled charm and wit, these two songs are yet another example of the timeless songs this incredible and special band can craft! Limited to 1500 copies -get one whilst you can!