---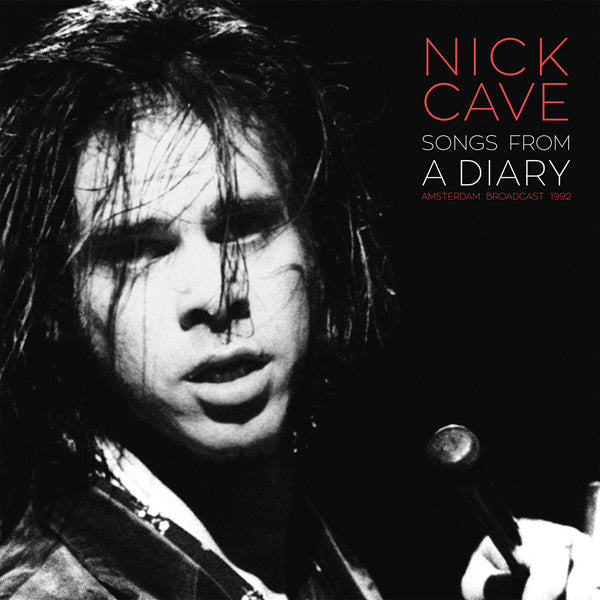 pre order
*New Release*
released on 14/7/2021
SONGS FROM A DIARY
by NICK CAVE
Vinyl Double Album
 PV007
 Label: PRIME VINYL
DYNAMIC BAD SEEDS BROADCAST RECORDING FROM 1992
Henry's Dream, was Nick Cave & the Bad Seeds' seventh studio album, released in 1992.
The band promoted the album with an initial tour across Europe, North America, Japan and Australia. The tour consisted of five legs and fifty-five concerts.
In 1993, the band continued touring, adding a further two legs and twenty-three shows in Australia, Europe and Israel. During the tour, the band performed at several music festivals, including Pinkpop, the Reading Festival, Livid, Big Day Out and Viva-Rock.
SIDE A
1. The Mercy Seat  
2. Jack The Ripper
3. The Ship Song
SIDE B
4. Tupelo  
5. The Good Son
6. The Carny
SIDE C
7.Papa Won't Leave You, Henry
8. The Weeping Song
SIDE D
9. In The Ghetto
10. From Her To Eternity
11. New Morning