---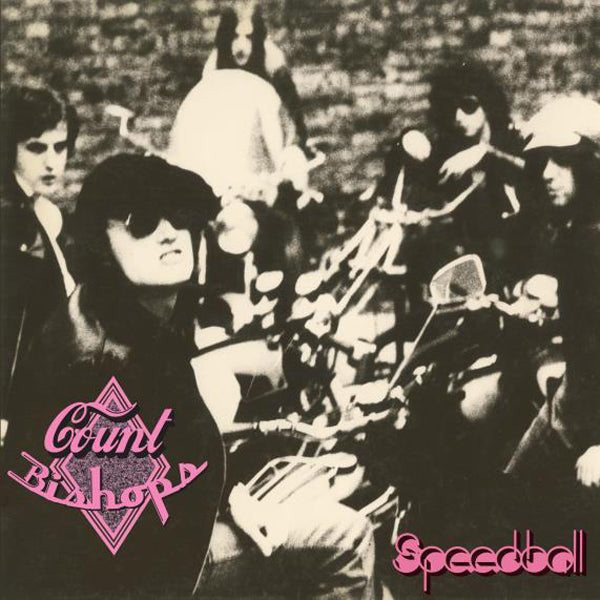 SPEEDBALL EP

by COUNT BISHOPS, THE
Vinyl 7" EP
 SW1
 Label: CHISWICK
Repro, of the very first Chiswick release - now on lurid pink vinyl! 
SIDE ONE
1. ROUTE 66
2. I AIN'T GOT YOU
SIDE TWO
1. BEAUTIFUL DELILAH
2. TEENAGE LETTER
Repro, of the very first Chiswick release - now on lurid pink vinyl! • In mid-1975, rock'n'roll may not have been dead, but it was looking distinctly queasy, with only the likes of Dr Feelgood and a few other stalwarts really raising a proper ruckus. In the Lord Nelson pub on the Holloway Road, a band named Chrome got their first opportunity to be blasé about an approach from a record company. But who could blame them from keeping the champagne on ice when the approach was from a pair of dodgy-looking Irishmen with nothing more than the possibility of forming a record label? • Chrome evolved into the Count Bishops and became the debut act on Chiswick Records, named after a then suitably low-rent part of London. For the grand sum of £92, the first Chiswick record was cut one hot summer night at Pathway Studios in Stoke Newington. Three months later, the Count Bishops' "Speedball" EP was released to an enthusiastic response from a handful of people in London and a few in Paris. In fact, after garnering some good notices in the weekly music press, it sold surprisingly well and the Count Bishops hit the road in leather jackets, playing revved-up R&B just as the whiff of punk was in the air. • Fast forward 45-and-a-bit years, here's a repro of that 4-track 7-inch platter, now on lurid pink vinyl – where it all started for Ace Records, folks.