---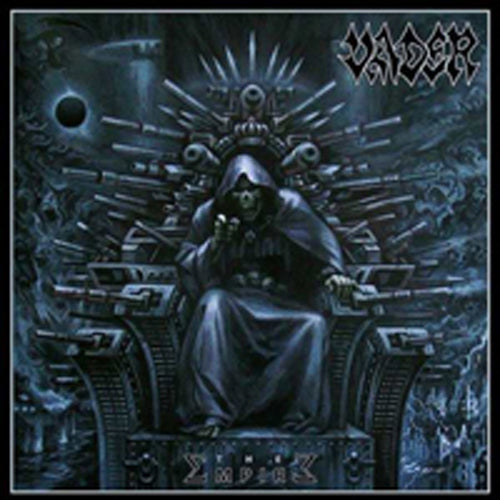 THE EMPIRE (+ BOOKLET) 
by VADER 
Compact Disc Digi
EVIL091CDD
Label: WITCHING HOUR 
The Empire is the 13th studio album by Vader.

For anyone in to death metal, Vader are a band that should need no introduction. Formed in Poland in 1983 (33 years ago!) their 1990 demo "Morbid Reich" is one of the best selling in death metal history and made Vader one of the first metal bands to break out from behind the "iron curtain" and since then, they have never seemed to stop.

With no orchestrated and grand intro that is normally expected on a Vader release, album opener 'Angels of Steel' hits you with breakneck speed and has everything you want from a classic Vader song. It's clear Vader are going to show you why they're regarded as one of the most consistent death metal bands of all time and aren't going to disappoint with their new album.
1. Angels of Steel
2. Tempest
3. Prayer to the God of War
4. Iron Reign
5. No Gravity
6. Genocidius
7. The Army-Geddon
8. Feel My Pain
9. Parabellum
10. Send Me Back to Hell