---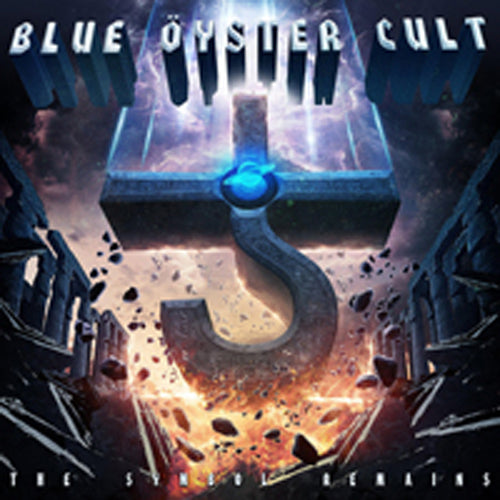 THE SYMBOL REMAINS 
by BLUE OYSTER CULT 
Vinyl Double Album
FRLP1060
Label: FRONTIERS
Blue Öyster Cult return with a mammoth new studio album "The Symbol Remains" this October. Coming nearly two decades after the release of their last studio album "Curse of the Hidden Mirror," the album showcases a band who hasn't been slowed by the time passed, sounding better than ever.  "The Symbol Remains" is one of the band's most spirited, diverse, and inspired releases to date. 

As the old saying goes, "good things come to those who wait" and the 14 new songs on display here embody that. The band's fans will be delighted given that they have delivered an extremely inspired album which ultimately sounds like a band looking back at their storied catalogue and giving the fans a bit of everything they've ever loved about BÖC, while simultaneously continuing to evolve. 

Formed on a college campus in 1967, Blue Öyster Cult are best known for their massive singles "(Don't Fear) The Reaper," "Burnin' for You," and "Godzilla." Riff-heavy and head-banging while intelligently hook-laden, the band remains a constant touring presence and as relevant as ever. Pioneering the heavy metal style while providing inspiration to psychedelic jam bands and arena rockers alike, genre-benders Blue Öyster Cult are a widely respected classic rock band with a storied catalogue. The band have been covered by everyone from Metallica to HIM, which demonstrates the wide ranging influence of their music. 
1. That Was Me 
2. Box in my Head 
3. Tainted Blood 
4. Nightmare Epiphany 
5. Edge of the World 
6. The Machine 
7. Train True (Lennie's Song) 
8. The Return of St. Cecilia 
9. Stand and Fight 
10. Florida Man 
11. The Alchemist 
12. Secret Road 
13. There's a Crime 
14. Fight